Year 3 managed to find a lovely sunny morning to go pond dipping as part of our work on Habitats.
Between them, the children managed to find a newt, dragonfly nymphs and caddis fly larva as well as various snails and worms.
We have been looking at our local area of Great and Little Shelford. We have used Google Earth to find where we live and to look around our villages. We have also drawn sketch maps from a plan view of our classroom and the playground. We have investigated the facilities we have in our local area and made posters to show why it is a great place to live!
Summer Term 1
Welcome back to the final term of Year 3. We are busy finding out about sites around the school that provide evidence of what the school was like in Victorian times. We have found the iron railings that used to separate the boys and girls classrooms and the fireplace that Miss Hopkins used to use when she worked here in 1843. We have also found her headstone in the graveyard and taken a rubbing to find out the date she died.
Year 3 had an interesting time experiencing life in a Victorian school. Miss Hopkins was very strict and several children had to have a turn with the back straightener or the finger stocks. We tried writing on slates which were very squeaky and using a dip pen and ink which was very messy. We had an object lesson about a falcon and learnt about the British Empire. In the afternoon, we had a carousel of Victorian craft activities- decoupage, sewing, thaumotropes, peg dolls and making a model of a Victorian school.
In Spring Term 2 we will be travelling back in time to the Stone Age, Bronze Age and Iron Age.
During the first half of the Spring Term, our topic is Mighty Mountains. We look at where the major mountain ranges are located and the names and locations of the 7 continents. We write instructions about how to prepare to climb a mountain and an adventure story complete with chapters and a cliffhanger ending to chapter 2.
We learn about the first successful ascent of Mount Everest and the challenges faced by people living today in the Kumaon Region of the Himalayas.
During the second half of the Autumn Term we will be looking at a contrasting locality to Great Shelford and will be learning about Inverness in the Highlands of Scotland. Below is a topic plan for the next half term.
Welcome to Year 3!
Please find a copy of the information delivered at the Meet the Teacher evening.
We have lots of fun things planned for the Autumn term in Year 3. Our topic for this term is Castles and we start off with a fabulous trip to Castle Hedingham on Tuesday 27th September.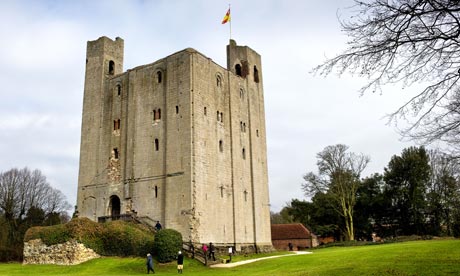 Here is the castle!
Year 3 also have the pleasure of presenting the school Harvest Festival in St Mary's church on 3rd October.
Have you been growing things in your garden?